April 2nd, 2012
(CNN) – A California college where authorities say that seven people were shot dead on Monday is a religious school that caters to the burgeoning Korean American Christian community.
The number-one objective of Oikos University, in Oakland, California, is "to demonstrate a comprehensive knowledge of the Bible and an understanding of Christian doctrine," according to the school's website. Its number-two objective: "To develop an appreciation for the Korean and Korean-American church denomination heritage."
April 3rd, 2012
(CNN) — The man accused of killing seven people execution-style at a small religious college in Oakland, California, "does not appear to be remorseful at all," the city's police chief said Tuesday.
Former student One Goh, 43, told authorities he was upset at being expelled from Oikos University earlier this year, Police Chief Howard Jordan said. He was "upset with the administration," Jordan said, and told police he had been "picked on" and "wasn't treated fairly" by other students or administrators.
Investigators believe Goh walked into the single-story building housing the university Monday morning, took a receptionist hostage and went looking for a particular female administrator, who was not there, Jordan told CNN.
Goh took the woman into the classroom, but when he realized the administrator was not there, he shot the secretary and then lined students up against a wall and shot them one by one, Jordan said.
The gunman told students, "I'm going to kill you all," according to CNN affiliate KTLA.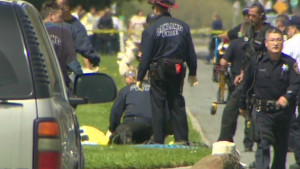 Seven dead following university shooting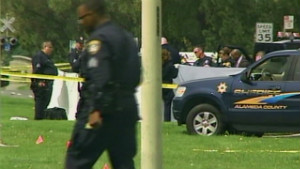 Shooting witness: Teacher yelled 'run'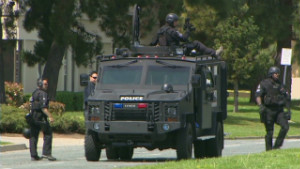 Shooting victims killed execution-style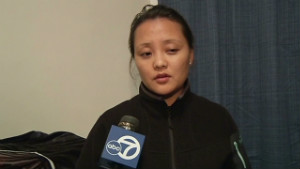 Student's quick thinking saves class
"This was a calculated, cold-blooded execution in the classroom," Jordan said. The suspect "just felt a certain urge to inflict pain on them," he said of the victims.
After the shooting, the man left the classroom, reloaded his semi-automatic weapon and returned, firing into several classrooms, Jordan said.
He ended his rampage by driving off in a victim's car, police said. In all, seven people were killed and three others wounded.
"This happened within minutes," Jordan said. "We don't think the victims had any opportunity to resist, any opportunity to surrender."
The suspect was arrested a short time after the shooting, when he surrendered to police at a grocery store in the Oakland suburb of Alameda, Jordan said.
story- CNN