By Anthony Ogbonna
The federal government of Nigeria, Thursday, said that the rampaging Fulani herdsmen reported to have killed lives and raped women as well as destroyed farmers' farmlands in some states in the country are not terrorists but simply criminals.
The federal government however said that the Indigenous People of Biafra, IPOB, is a terrorists organization because it has carved out a territory within Nigeria for its members.
The Special Adviser to President Muhammadu Buhari on Media and Publicity, Garba Shehu gave the statement while playing guest to Channels TV programme on Thursday.
The presidency made the comment following mounting pressure from various quarters of the country for it to equally categorize Fulani herdsmen as terrorist just like the federal government has done to IPOB.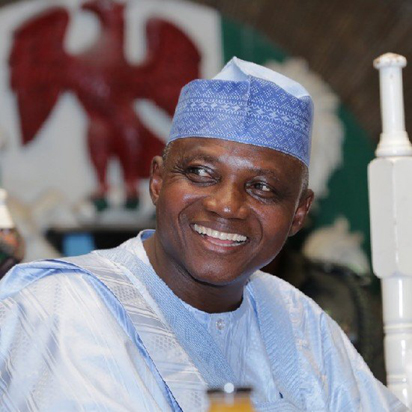 The Nigerian army had tagged IPOB a terrorist organization following a clash between IPOB and the military in Umuahia, Abia state over a week ago. During the clash, IPOB members used broken bottles on the military personnel as well as stones.
But reports alleged that the military shot and killed many of the group's members, an allegation the Nigerian army denied, challenging those making the claims to provide proof.
The South-East governors had equally proscribed the activities of IPOB in the region after the army's pronouncement on IPOB.
Also, a Federal High Court in Abuja, on Wednesday, ruled that IPOB is a terrorist organisation.
Also, the federal government had and still insists that IPOB is a terrorist organization.
But critics are opining that the Fulani herdsmen should equally be declared a terrorist organization following what they termed their dangerous activities which sometimes result to loss of lives, property, farm lands and even rape of women.
However, the federal government admitted that some Fulani herdsmen could be criminal who had infiltrated the herdsmen group but maintained that despite that, their activities are not at par with those of a terrorist organization like IPOB which it said operates like the world nkown terrorist group, Boko Haram.
According to the president's spokesperson, Garba Shehu, "There is a difference between a criminal activity and a terrorist activity. Yes, some Fulani herdsmen are a criminal gang and they are being dealt with according to the law."
"But IPOB, like Boko Haram, has a territory they have carved out to themselves …as a sovereign state of its own…. They have shown the willingness to invade other neighbouring states. They have raised concerns in neighbouring Kogi and Benue states. They have said they are interested in taking over Bayelsa and Rivers. That is exactly what Boko Haram has done. This is not acceptable to the law of the country."