(N.Morgan) The hacktivist group known as Anonymous presents evidence in the video below that incriminates Hillary Clinton's top aide, Huma Abedin for having deep ties to the the terrorists who funded the 9/11 tragedy.
Hillary Clinton's political career has been shrouded in lies, conspiracies, and crimes, that her and Bill have always managed to slither out of, unscathed.
The terrorists who funded 9/11 also donated very generously to the infamous Clinton Foundation.
This latest exposure by Anonymous is a serious issue that voters need to take into consideration before voting next week.
Where does Hillary Clinton's loyalties lie and with whom?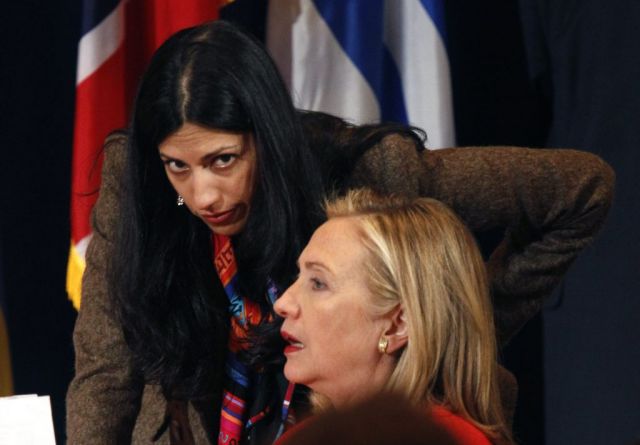 We Are Anonymous.
We Are Legion.
We Do Not Forgive.
We Do Not Forget.
United As One.
Divided By Zero.
Expect Us.
And WHO the HELL is HUMA ABEDIN – Clinton LESBIAN SCANDAL or AL QAEDA Insider?
Huma doesn't love you any more.