by Remi Sulola,
Omoyele Sowore, publisher of Sahara Reporters, says officials of the government of former President Goodluck Jonathan stole so much that the current government officials do not get enough to steal.
Speaking at the Tracking Faulty Towers workshop which held at the University of Kent, London, on Saturday, Sowore jocularly said President Muhammadu Buhari became sick as a result of the money stolen in Nigeria.
He also accused Buhari of "shielding some thieves within his cabinet".
"The United States of America has one of the most corrupt streets in the world; it is called Wall street. When you are talking about corruption, Nigeria is not the most corrupt country in the world," he said.
"I think its the United States and you guys in England. I just want to quickly respond to the fact that we are happy Nigeria is no longer one of the 10 most corrupt countries in the world by perception.
"That process of actually determining corrupt countries is against third world countries, considering the fact that monies that are stolen from our part of the world pass through Western banks, particularly the UK, US and Switzerland.
"When you are talking about corruption, we should actually be accusing Switzerland as one of the most corrupt countries in the world, because monies that are stolen from poor people from Congo, Nigeria, everywhere in the world passes through these secret bank accounts and it's unfair to continue to say that we are the most corrupt.
"But we have a duty to challenge our leaders and challenge the primitive accumulation of wealth. The reason why Nigeria was not part of the 10 most corrupt countries this time around is that the former regime has stolen so much and there is nothing left to steal. As a result there is no way Nigeria could have become one of those corrupt countries in the last two years."
He said corruption thrives in Nigeria because of the weak institutions and compared Nigeria's anti-corruption mechanisms with that of more developed countries.
Sowore also said western countries accepting loot from Nigeria should be blacklisted.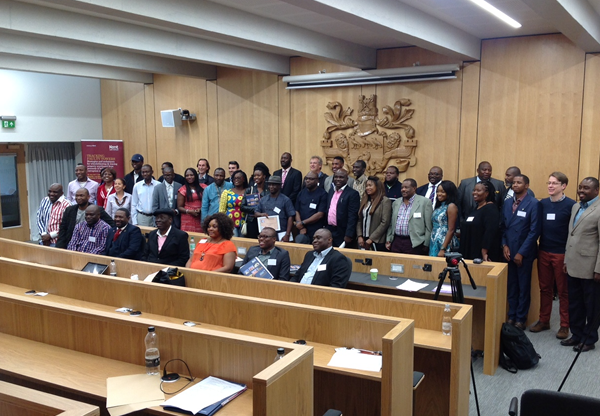 Bolaji Owanasoye, executive secretary of the presidential advisory committee against corruption (PACAC), also admitted that Nigeria is improving in its fight against "the infamous tag".
"I am very happy to read recently that Nigeria is not among the top ten corrupt countries in the world," Owanasoye said.
"That is an improvement that shows something is being done right to fight corruption and crime in the country."
He commended the current administration for introducing the whistleblowing policy and challenged the citizens to take up the task of reporting corruption if the policy ends up being reversed.
"Nigeria whistleblowing policy is celebrated because of reward attached to it but if revoked tomorrow, citizens should still be devoted to report corruption and crimes," he said.
"A pervasive and endemic culture of silence which allows corruption and sin to thrive is one of the challenges the Nigeria whistle blower policy face.
"The culture of acquiescence which makes corruption appear legitimate is also a challenge we have in Nigeria.
"Nigerians have both moral and legal duties to report crime and corruption as it enhances rule of law and peace of security of society.
"The inability to improve rule of law and governance in a weak state reinforces underdevelopment and vice-versa.
"When a state demonstrates the political will to hold wrongdoers accountable and creates a dependable disclosure frame work the citizens will see it as a duty to report crime and corruption without fear or prejudice."