The out-of-control Long March 5B rocket that has fascinated the Western media so much re-entered the Earth's atmosphere over the Indian Ocean and burned up, the Chinese space engineering agency has said.
The much-covered piece of space junk, which used to be the Long March-5B Y2 rocket that delivered part of China's space station into orbit on April 29, was expected to come down during the night between Saturday and Sunday. Initial estimates from the China Manned Space Engineering Office, a department of the People's Liberation Army, placed the re-entry in Eastern Mediterranean.
However, the CMSE said the rocket made re-entry at 10:24 am Beijing time (02:24 GMT) and fell into the open ocean around 72.47 E longitude and 2.65 N latitude. Most of it burned up on re-entry, as the Long March descended at the average speed of 8 kilometers (five miles) per second.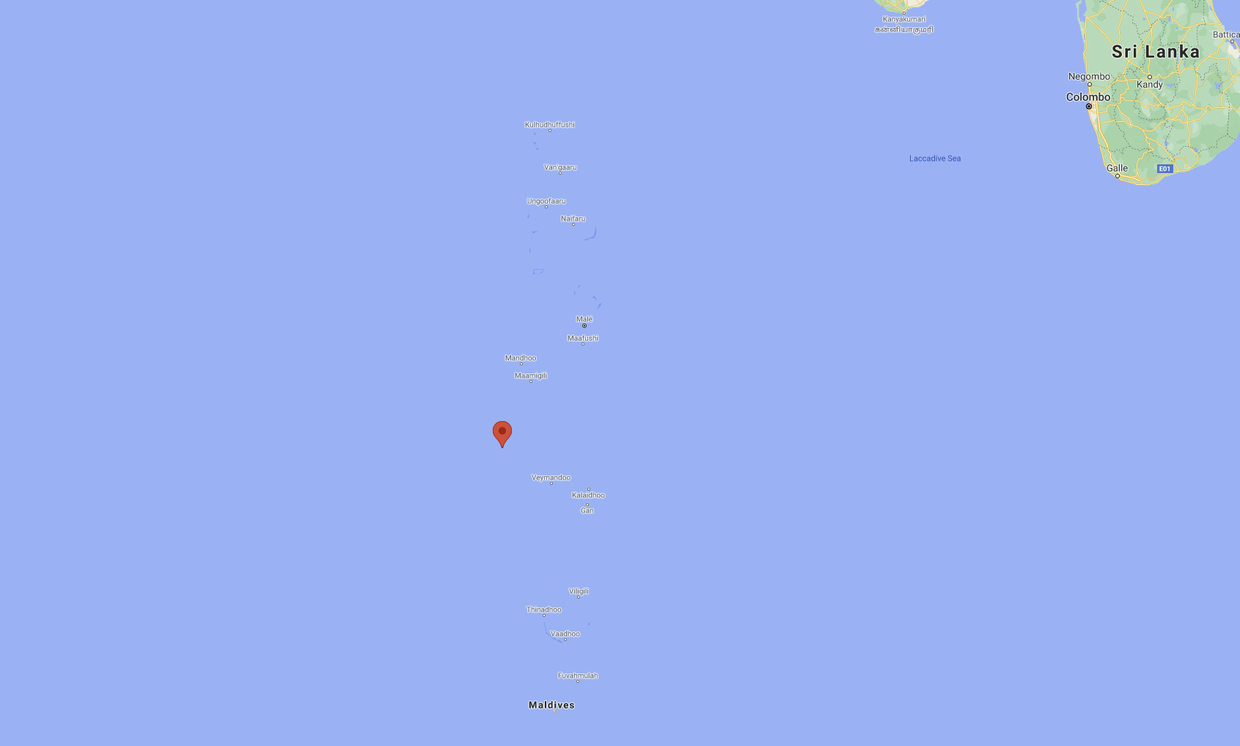 © Google Maps
An earlier statement from the same department put the re-entry point at 34.43 degrees north latitude and 28.38 degrees east longitude, which is above the Mediterranean Sea, about 200 kilometers off the southern coast of Turkey.
Minutes before the statement appeared in the media, witnesses reported observing a bright object streaking throught the night skies in the Middle East, with reports and videos pouring in from countries like Jordan and Oman. After the spectacular fly-by the rocket headed over the Indian Ocean and flew over Perth, Australia, according to online trackers.
Chinese Long March 5 rocket spotted over Jordan roughly 20 minutes ago. https://t.co/Yb7txKUnvg

— Jorge Torres (@JorgeTWeather) May 9, 2021
Read Full: https://www.rt.com/news/523292-china-reveals-rocket-long-march-reentry/