by Clarissa Ward and Salma Abdelaziz, CNN. Photographs by Giles Clarke for UN/OCHA.
(CNN)Batool Ali is six years old, though you would never guess that from her huge, haunted eyes and emaciated frame. Ribs jutting out over her distended belly, Batool weighs less than 16 kilograms (35 pounds). She is one of nearly half a million children in Yemen suffering from severe malnutrition.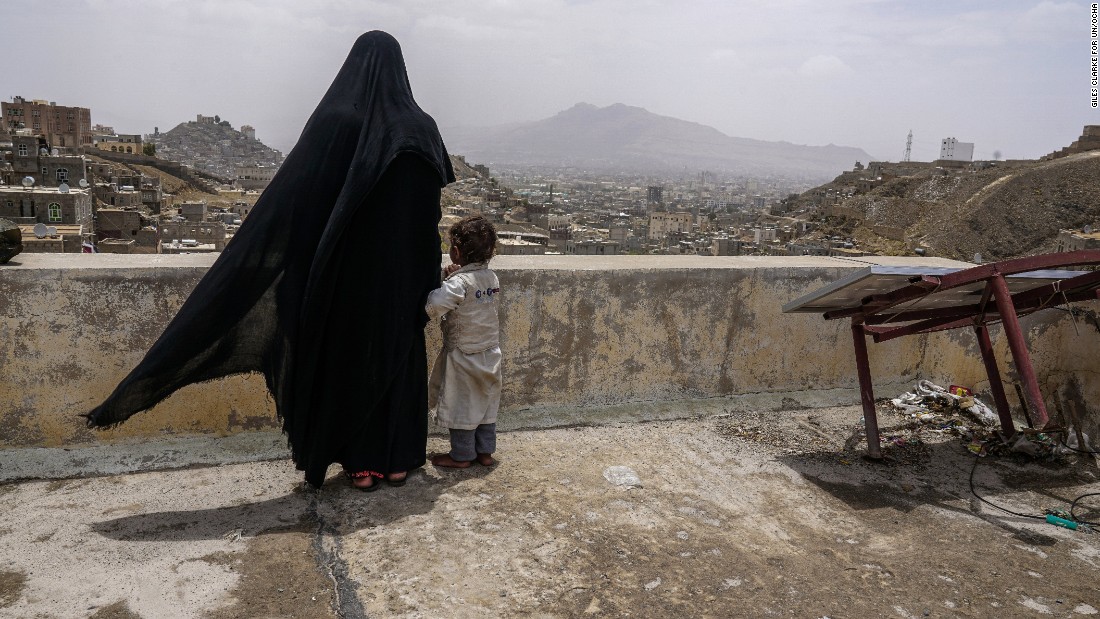 In another hospital, Ali Annhari sits with his daughter Isra in his lap. Her eyes are glazed, an IV drip in her hand. She is suffering from cholera.
"I am scared of course," Annhari says, "three of my children had cholera. Your children are your world. I have been eight months without a salary, so we are struggling and borrowing money … the treatment is so expensive." Read full, view all images on CNN
The crimes against humanity committed by #Saudi against the innocent and defenceless civilians of #Yemen is terrible and worth condemnation pic.twitter.com/1qqsBvDiyg

— Muhammad Darazo (@MuhdDarazo) March 29, 2017