By Jeremiah Urowyino,
The member representing the Warri Federal Constituency in the House of Representatives, Hon. Daniel Reyenieju has berated some Federal Government-owned media houses for the airing of video clips of the civil war in its bid to discourage secessionist agitations in the country, noting that there are better ways of achieving the objective.
The lawmaker disclosed this to journalists at the Nnamdi Azikiwe Airport, Abuja, and yesterday.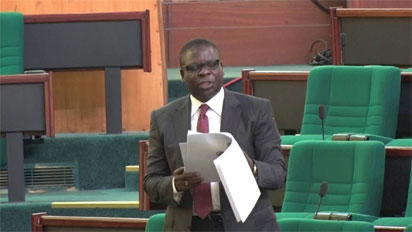 According to him, the present method of usually showing video clips of the civil war, and other gruesome incidents in the country as a way of discouraging agitations is counter-productive, as it is hardening a sizeable proportion of the agitators; instead discouraging them.
Reyenieju appealed to the media, (particularly government-owned ones) to be more innovative and reconciliatory in their news programs, particularly on the need to enlighten Nigerians on the advantages of being together as a one united and prosperous country, instead of balkanizing and bringing into being miniature 'countries' that will not enjoy international respect.
The lawmaker further noted that since the agitation for secession, resource control and restructuring is largely from a particular section of the country, the dominant thinking among agitators is to assume that the usual airing of such frightening video clips is being orchestrated by those section(s) of the country not favourably disposed to self-determination, resource control and restructuring; and the implication is that contemporary inter-sectional/regional relationship is now characterized by heightened mutual distrust and acrimony.
https://www.vanguardngr.com/2017/08/stop-airing-civil-war-clips-lawmaker-cautions-fg-owned-media-houses/