By Antonia Juhasz, Special to CNN
March 19, 2013
(CNN) — Yes, the Iraq War was a war for oil, and it was a war with winners: Big Oil.
It has been 10 years since Operation Iraqi Freedom's bombs first landed in Baghdad. And while most of the U.S.-led coalition forces have long since gone, Western oil companies are only getting started.
Before the 2003 invasion, Iraq's domestic oil industry was fully nationalized and closed to Western oil companies. A decade of war later, it is largely privatized and utterly dominated by foreign firms.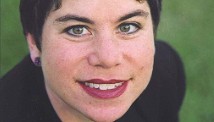 From ExxonMobil and Chevron to BP and Shell, the West's largest oil companies have set up shop in Iraq. So have a slew of American oil service companies, including Halliburton, the Texas-based firm Dick Cheney ran before becoming George W. Bush's running mate in 2000.
Editor's note: Ten years ago, the war in Iraq began. This week, we focus on the people involved in the war and the lives that changed forever. Antonia Juhasz, an oil industry analyst, is author of several books, including "The Bush Agenda" and "The Tyranny of Oil."