June 8, 2014
NewsRescue
by Hamza Suleiman
Former CBN governor, the highly intellectual world acknowledged Sanusi Lamido Sanusi has been appointed the new Emir of Kano, Nigeria's second highest Muslim leader as the mantle holder in a historic lineage of one of Africa's greatest dynasties. He assumed the historic top monarchical office  after the death of Emir Ado Bayero (1967-2014).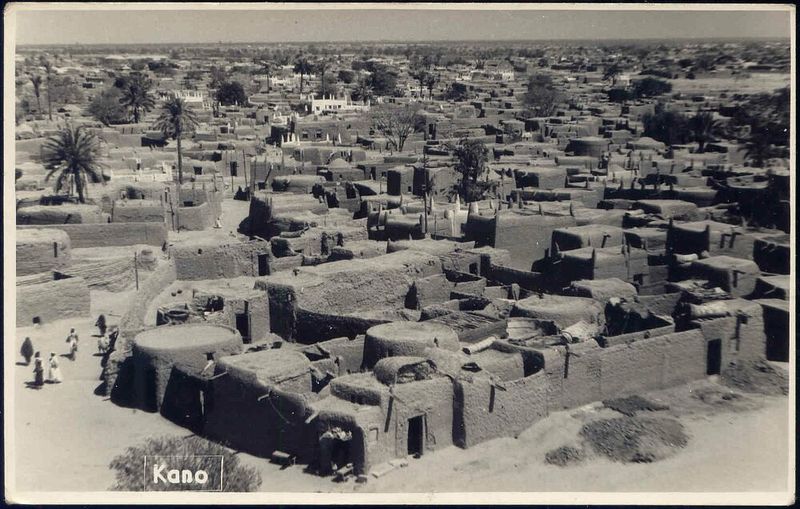 Kano is a historic city known at the time of the colonialists as perhaps the greatest kingdom in Africa. In those years the Kano empire was involved in massive trade across the Sahel. Over 1 million Hausa slippers were exported every year from pre-colonial Kano. Lord Lugard, the first governor general of Nigeria estimated in 1904 that there were 170 walled towns still in existence in the whole of just the Kano province of northern Nigeria. He described Kano: 'Commercial emporium of the western Sudan.' Of its wall, he said, 'I have never seen, nor even imagined, anything like it in Africa.'
The Kano empire, conquered by Fulani Uthman Danfodio was the most prosperous province in the entire empire. Of course, European colonization with the division of the nations and obstruction of the trans-Saharan commerce, reduced the economic capacity of land-locked Kano as it diverted most of Africa's trade through the coastal regions whose cities naturally became more prosperous.
The soft spoken, articulate, intellectual whose world acknowledged works in both literature and finance inspire and challenge any figure on earth today, was recently asked, coincidentally, at a function, about his thoughts on ascending the throne or becoming the president of Nigeria. With a smile, Sanusi Lamido Sanusi had answered in these lines, "I do not know my destiny, but what I do know is, if I am to be Emir, I will never resign that office to be president, but if I am president of Nigeria, I will resign that office to be Emir."
Sanusi Lamido, then governor of Nigeria's Central Bank recently featured in major economic fracas in Nigeria as he exposed a humongous level of executive corruption. The CBN governor rattled the presidency as he exposed that within just an 18 month period examined, over 20 billion dollars was found missing from the nation's oil income under the oil minister. This sprouted the #WhereIsOurMoney hashtag protests across the world that gained international notice. The massive stolen revenue is yet to be accounted for.
NewsRescue congratulates the new Emir of Kano. We see his ascendance to this important leadership position as a new light and hope for the troubled north of Nigeria. That he is Emir today is the ultimate destiny of the Almighty. We pray that Allah(s) has mercy on him and gives him the strength, wisdom and capacity to fulfill his obligations and bring dynamic change and opportunity to Nigeria from his distinguished throne.
Long live the Emir of Kano!